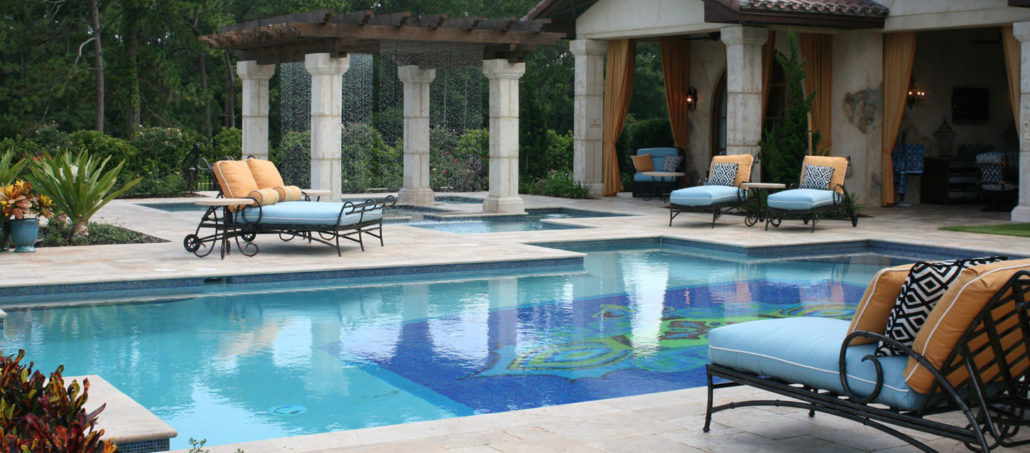 Our Team
Scott Redmon is principal and lead designer. Scott graduated with honors with a Bachelor of Landscape Architecture from the University of Florida in 1988. He was licensed in the State of Florida as a landscape architect in 1989 and Redmon Design Company was formed in 1992. He grew up in Lake Wales and spent most of his childhood at a youth camp that his parents operated. Scott is fascinated by creating exciting landscapes but also enjoys mountain biking, boating, travelling, disc golf, writing, gardening, cooking, Florida history and all kinds of art. Florida native plants are one of his special interests and he has worked for many years with the Florida Native Plant Society and the Florida Association of Native Nurseries to promote the use of native plants. Scott feels this is important to preserve the heritage of local landscapes and to promote healthy, vibrant and diverse environments for us to live and work in.

Jeanie Redmon is vice president and studied graphic design at University of Florida where she received a Bachelor of Design from the College of Fine Arts in 1988 after studying fine arts at Flagler College in St. Augustine. Jeanie has also completed the Rollins College Crummer Business Management Program. Jeanie grew up in Chicago, Michigan and Bradenton, FL. Jeanie loves art, tennis, reading, running, cooking and any sort of design. Besides being an accomplished artist herself, Jeanie is the creative force behind all the marketing, graphics and visual arts for Redmon Design. Jeanie also runs our sister company Alfresco Living and is actively involved in garden product research, sales, artist and vendor relationships, shipping, and property development. She is also in charge of finances for both companies.

Project Manager, Brent Graham, graduated with honors and received his Bachelor of Landscape Architecture from the University of Florida in 2000. Brent grew up in Ohio and Cocoa Beach. Brent enjoys being on the water fishing, chilling on the beach, and cheering on the Florida Gators. Brent has been a valuable member of our team for over 10 years and oversees all of our office production, drawings, material specifications and project coordination with clients, architects, engineers and other design professionals. Brent completes grading, hardscape, and detail designs for commercial and residential projects. Brent also keeps up on the latest and greatest landscape materials, products, technologies and installation methods with our vendors, suppliers, and other trade partners to keep our designs fresh and relevant.